What are SecureDrive Share links?
SecureDrive share links are a way to share your SecureDrive data with users that aren't a part of your HighSide team and only for a temporary amount of time. These share links are generated within the HighSide application and work in any browser. These links are intended for users that may need access to view some files within your SecureDrive environment but shouldn't have access to SecureDrive itself nor the rest of HighSide's offerings.
How Do I Create and Use Share Links?
Share links are easy and simple to use right in the SecureDrive UI simply go to whichever file, folder, or drive you'd like to share, click the 3 dots on the right and click "Share"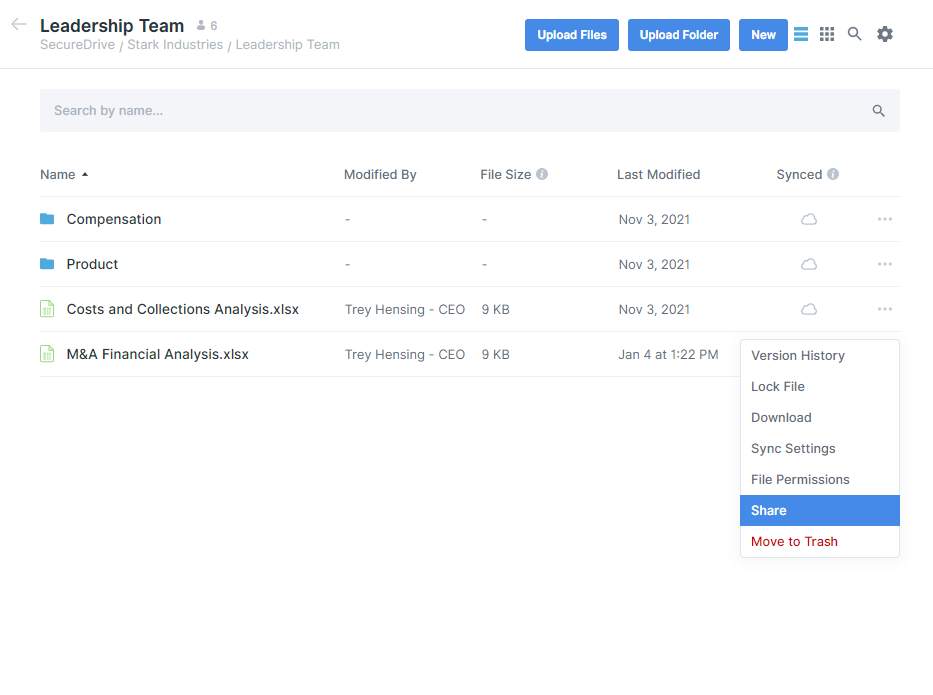 Once you click on "Share" a modal will popup where you can set your password if you'd like to as well as setting the expiration date with how many days the link should be active for.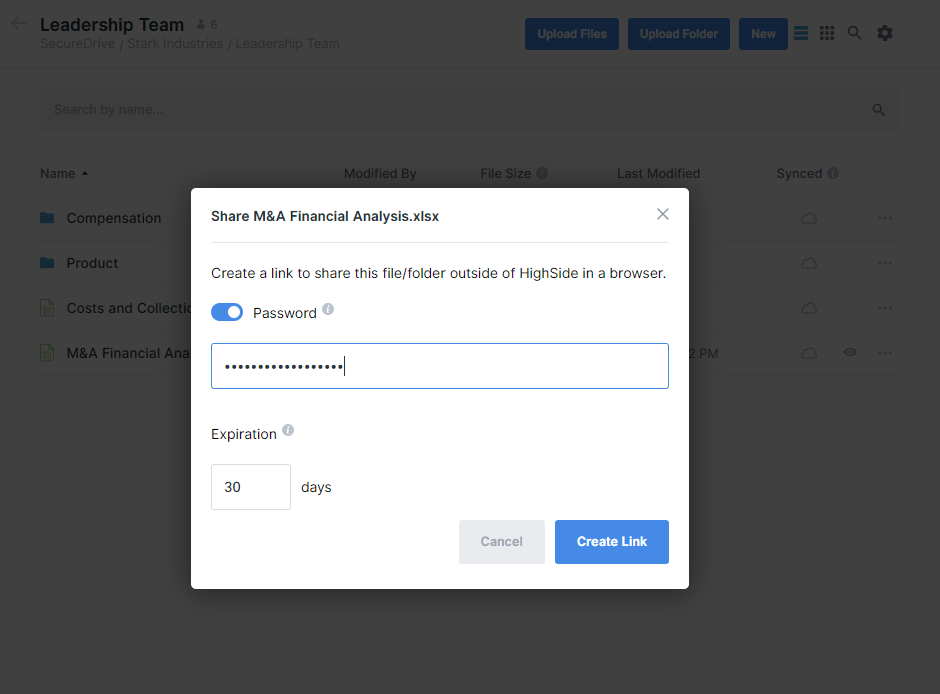 Once those parameters are set you can simply click "Create Link" and your link will be generated and is then able to be copied and sent to any user that may need access to those files associated with the link. You can see the link you've generated at any point in time by finding the file, folder, or drive you've shared in the SecureDrive UI and clicking the link icon next to it. This will then let you modify the link if you'd like to add a password, change the expiration time, or delete the link entirely.
If you have any questions about SecureDrive Share links or how to use them please contact us.