After you've setup the HighSide Compliance Suite you'll be greeted by the Compliance Dashboard where you'll see various information about the team. The Compliance user is unable to change any of these team settings but is able to view them.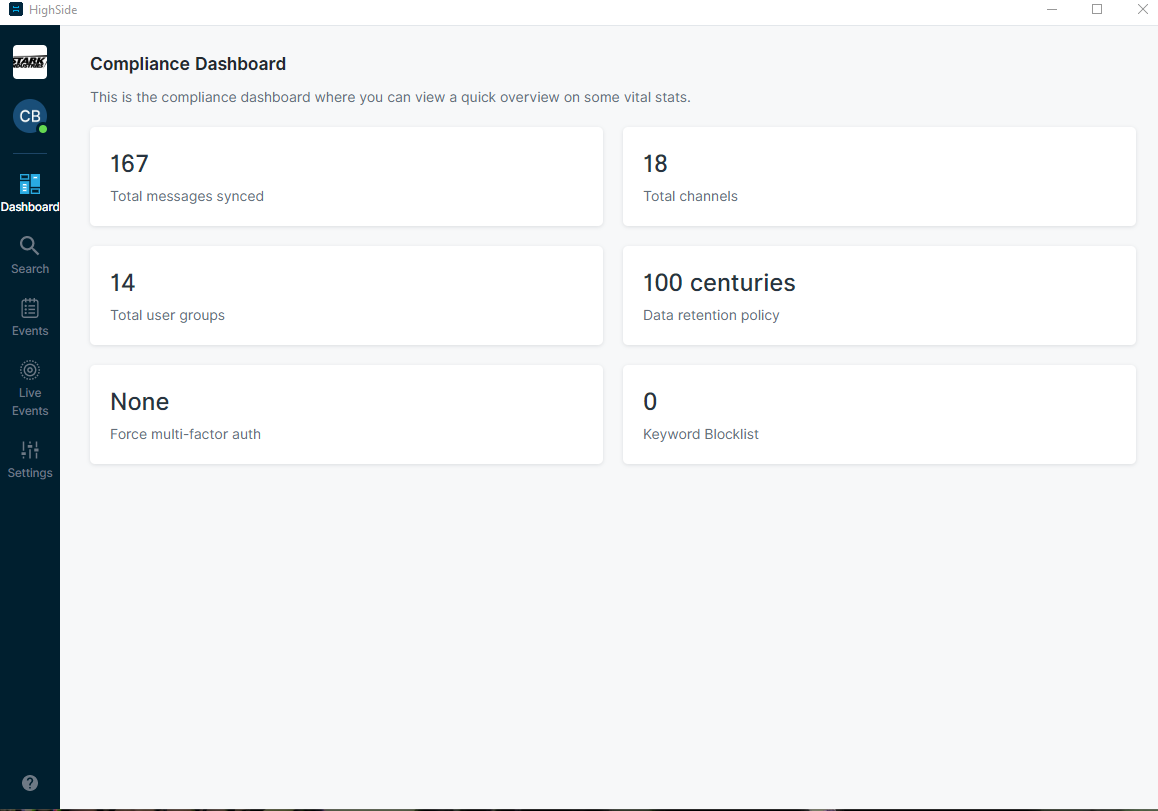 Clicking on the search tab will allow you as the Compliance User to search any and all messages sent (after the compliance bot had been setup) within the team. You're able to filter with a multitude of settings such as the content of the message, who the message was from, the conversation (DM or Channel the conversation took place) the message was sent in, The date range the messages were sent in, and if you'd like only the attachments you can toggle that as well. Exporting your search results will allow you to export in CSV, JSON, or XML and will allow you to export any attachments. The attachments will be downloaded and placed in separate folders corresponding to their message ID's.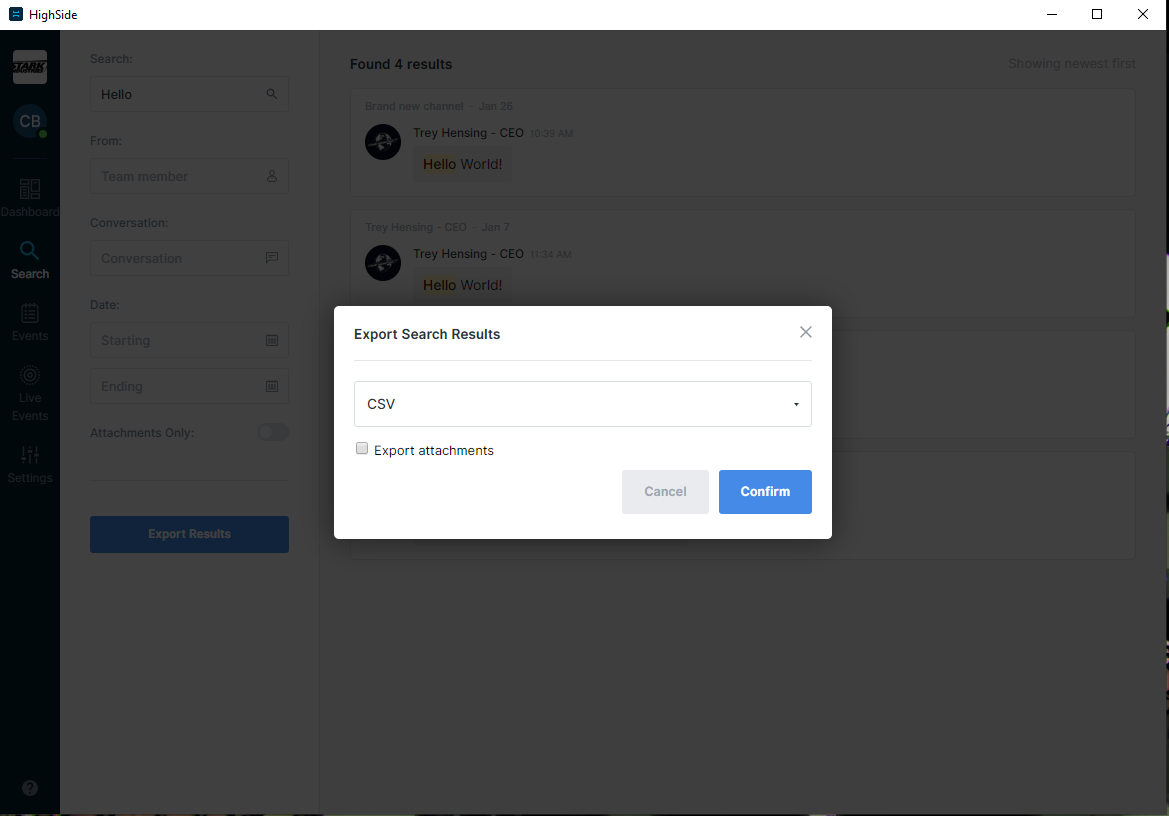 The event viewer allows you to see all of the events that take place within the team during a set date range. More options for how to filter these events are coming soon however currently the only filter option is a date range. The live event viewer allows you to actively watch any new events that come into the team. These events still get logged in the fully searchable event viewer, the live event viewer is just for more active monitoring. If you'd like to learn more about what events are logged please check this knowledgebase article.